Hola and Welcome
"Travel Inn's" from the Inn at Mazatlan
Vacation Club Guest Services
This issue introduces the New General Manager. Mr Arturo Richaud. Too, it provides you with the new calendar of High, Medium and Low time schidule of weeks. Listed, also is the point requirements for each classification. Proceedures of Covid arrival, mask requirements, departure Covid Testing, and all things enhancing your vacation at "The Inn".
This eddition also includes this Fraud Notice from Maria Estrada.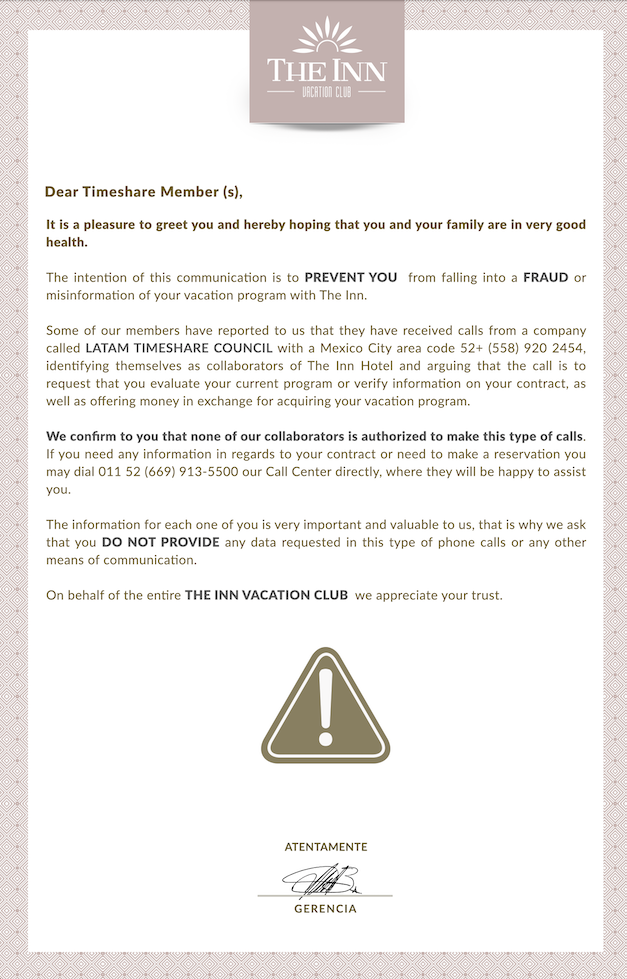 Travel Inn, 7th Edition Press Release 5/11/2021
Travel Inn, 5th Edition - Press Release, 11/10/2020
This Travel Inn release introduces Manuel Soria Garcia the New General Manager of the INN, and it also contains the 2021 calendar of weeks rated High, Medium, and Low for time considerations, and well as price and point requirements.
Travel Inn, 4th Edition - Press Release, 9/11/2020
This "Travel Inn" release is bringing the Owners update on the Inn's emergence from quarantine, photos of some of the remodeling, and reminding Owners of the "House Rules" as we approach the New Season of vacationing at the Inn of Mazatlan
Press Release May 5, 2020, This Press Release offers Owners a significant discount for deposits with the Inn that can be used for Food Service, Hotel Charges, and Maintenance Fee for Fix, Floating and Points.
January 14, 2020 You'll note that the Inn's publication name has been changed from the Que Pasa to the "Travel Inn". In this issue you'll find three very inportant things for Owners. 1. The Intergal Calendar is published. We also have this under the Owern Areas, but having it in two locations is Bueno 2. The currect calendar for Red, Yellow and White weeks is published. 3rd. The point schedule has been revised and is published completely. I posted a recap of the changes on the website three weeks ago, but here you have it from the Inn.
To read just Click the in English Travel Inn 3rd edition , In Spanish Travel Inn
December 3, 2019. Discount on Early Payment of Maintenance Fees. Maria Estrada. download
October 7, 2019. Que Pasa with general information including weekly point requirements, MF's and Early Payment discount. This is nicely done by Maria Estrada and worth your time reading.Travel Inn 2nd edition
2020 Maintenance Fees Click here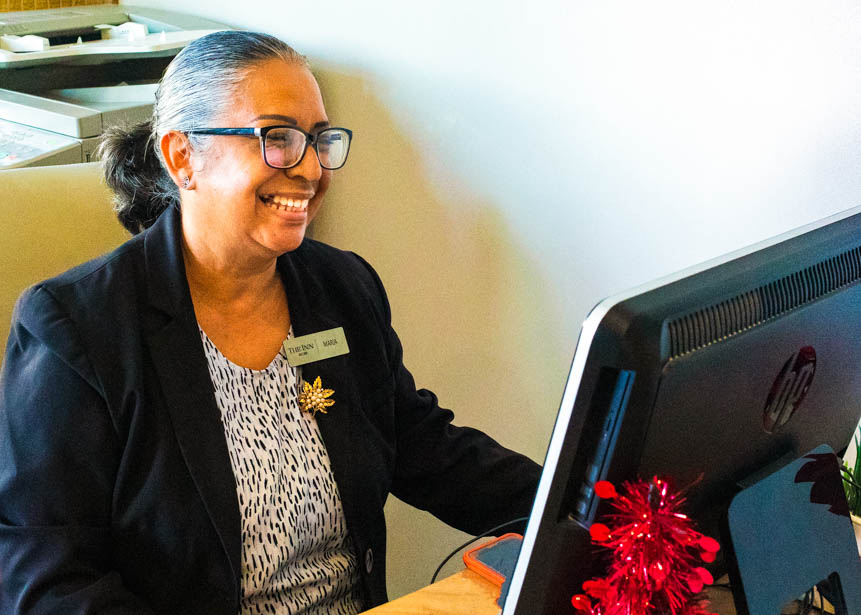 Maria Estrada, Manager The Inn Vacation Club
Email: maria.estrada@theinnresorts.com

Toll Free:
US 1- (866) 921-2137
Canada: 1-(888) 965-6529
Tel: 011 52 (669) 913 5500/ Fax: 011 52 669 9134782
Member Services
members@theinnresorts.com